This year will be my 4th time attending Web Summit in Lisbon. I'm not sure how often people go there, but I do feel like I am subscribed to this event 🙂
Web Summit is the largest technology conference in Europe and it's happening in Lisbon every year. The city of Lisbon is subsidizing the conference as they want to build their image as a start-up city.
Web Summit brings and gathers thousands (this year it will be 2500) startups and around 70.000 people.
So yeah – it is impressive but guess what – it's also very crowded! 🙂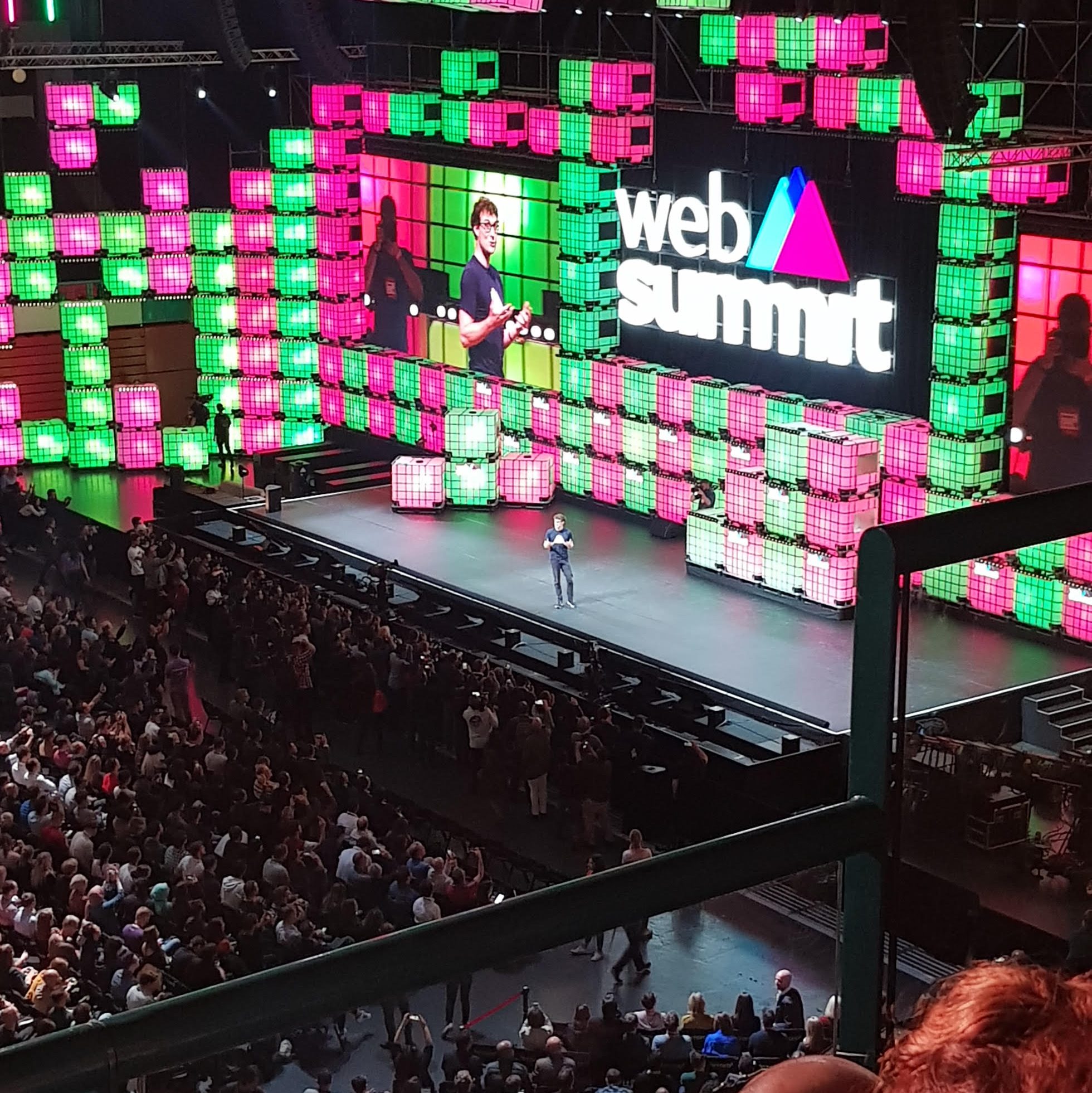 They are masters in organizing this big event and they already got bunch of useful resources at their website.
What this blog post will be about are some tips and tricks for those of you coming for the first time from someone who is basically a senior attendee 🙂
What should you expect when coming to Web Summit?
Expect A LOT OF waiting!
Even though the organization is superb – everything is clearly marked, there are many volunteers helping you find your way – expect to wait in lines a lot. So whenever you go anywhere – make sure you give yourself some extra time to reach your destination because you will need it.
You will wait to get your accreditation and register (there are points for this at the airport as well – so if possible register there)
You will wait to enter the arena – especially if you're arriving at peak time – before the beginning – many people will want to get in and you all have to go through security check so the lines are big.
You will wait to get your coffee.
You will wait to fill your water bottle.
You will wait to get your food and drinks (especially during lunch hours)
*This piece of advice might be the most important one so far:
You will wait to use the restroom – so never wait until last minute to use it 🙂
You will wait to get in the public transport (especially during peak hours – when everyone is coming to the arena or leaving, at the end).
Pro tip: there are electric scooters you can rent via app and use them to get back to the city center. You can drive almost the entire trip by the water and it's quite nice – although it's long 🙂
The point is – equip yourself with patience and use this waiting to get to know people around you. It's perfect way to meet new people.
Don't put too many things in your schedule.
In the web summit app, you can plan your own schedule and pick the lectures and sessions you want to attend.
There is the main arena (where the central stage is) and 5 big halls – where other stages are and where companies have their stands.
When choosing which conference/lecture to attend, make sure you don't overfill your schedule because you won't succeed to hear and watch everything you want.
There are just too many things going on every day, all day long. The truth is – you will miss more things than the ones you will see. Pick only the ones that are really, really important for you and you believe would be useful and great to hear – and set a goal to attend those.
When picking which lesson to watch – make sure that they are happening in the same venue (hall) or that they are nearby. You will need 10-20-30 minutes (depending on the distance and the how crowded it is) to go from one hall to the other.
If you pick to watch/listen two lectures that are one after another, but in a different hall – you will probably miss the other one or arrive in the middle of it.
This was my mistake during the first Web Summit I attended. I was just running around from one hall to another trying to make it to all the lectures I chose to watch… But I missed many. And I was tired.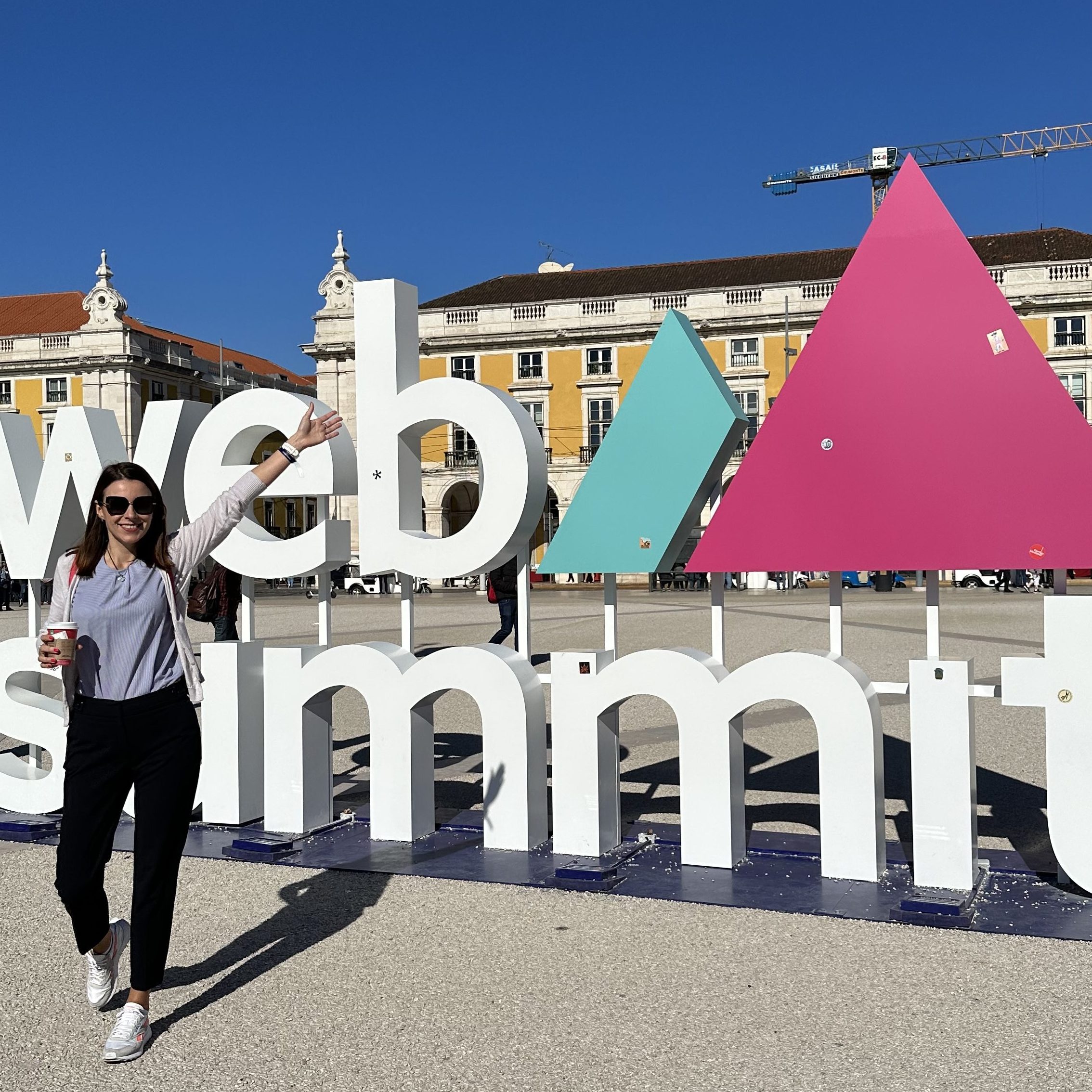 Use every opportunity to meet people and network.
There are many lectures, sessions, presentations, and events going on during web summit – but the most important and beneficial thing here – as at every conference – is networking – or the people you meet.
In the app you have all the people that are attending the summit. If you have a clear goal for what you want to achieve during the conference, and you know what kind of people you would like to meet – do a reach out.
Explore the web summit app and make a list of the people you would like to meet. Send them messages and try to arrange meetings.
Expect that majority of them will not reply – but some will.
Many people will probably reach out to you as well. I have met a few interesting people this way, although I don't use the conference to pitch and sell.
I prefer to really get to know people I meet. Networking may or may not lead to doing some business afterwards – but I enjoy being curious about people and getting to know them rather than trying to sell them something.
People tend to be more open and easy-going during networking hours (which is after the program finishes), so accept the invitations for evening events.
I know that there is always a good network of people coming from my country – and this might be the case with people coming from other countries as well. We usually have a Viber group and events organized almost every night.
But, again – the most important thing is – what's your goal? Do you aspire to connect more domestically or internationally? Choose your activities based on that.
See & enjoy the city
Even if you're tired – and trust me, you will be tired, and probably overwhelmed with so many people around – motivate yourself to go out and enjoy the city those few days.
Make sure you enjoy many Miradouros (the amazing views of the city, mostly in the part of the city called Alfama), listen to some Fado, try Pasteis de Nata (amazing sweet pastry), go see Belem tower and the bridge April 25 – which is the same as the famous Golden Gate bridge.
If you are attending Web Summit 2023 and would like to grab a coffee and chat, let me know 🙂